Top 7 Best Gucci Bag Dupes 2023 (Under $100)
Looking for Gucci bag dupes? This post is for you.
I made a list of the best dupes for the top 7 Gucci bags that are currently on-trend. I'll give you that list after this brief overview: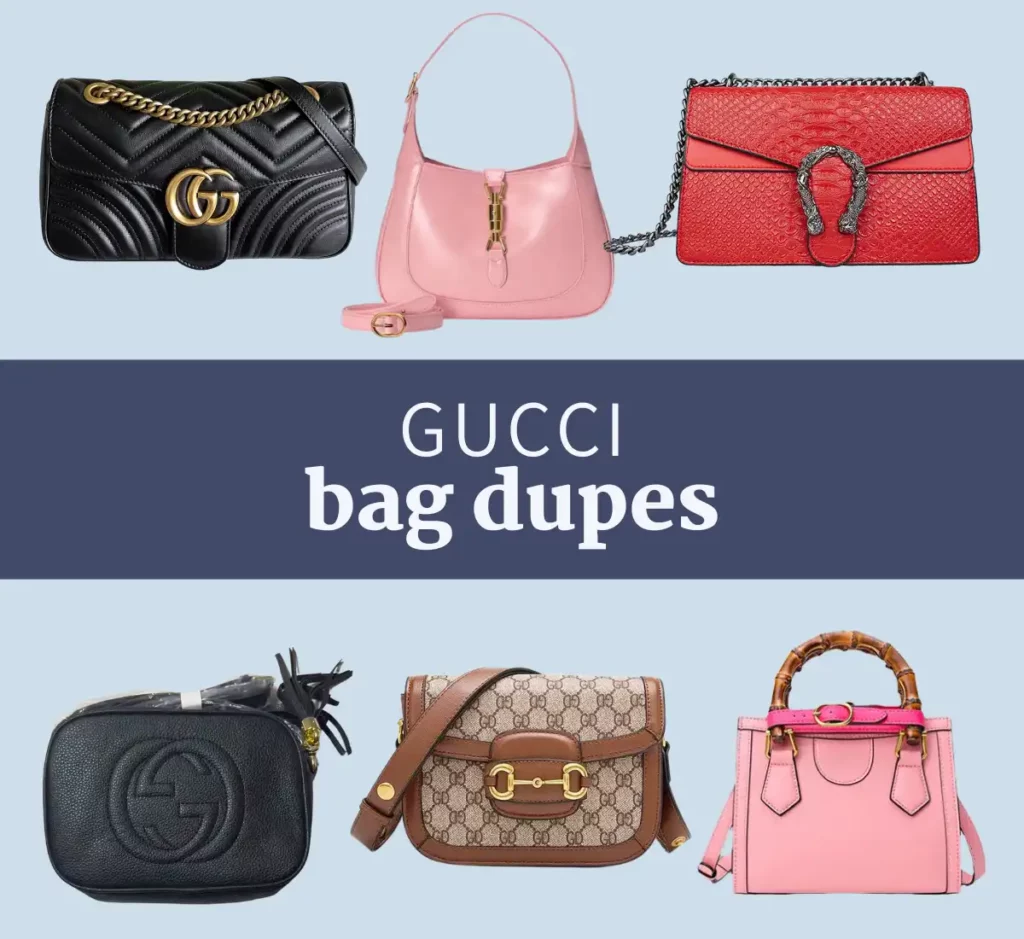 Gucci's iconic bag designs are one of the most recognizable & coveted in fashion history. Some of the most powerful women in the world, including Princess Diana, Jackie Onassis, & Grace Kelly have adorned their wrists & shoulders with them.
The brand has a plethora of iconic bags to choose from. Whether you're looking for a timeless classic for special occasions, a tote bag to take to work, or a shoulder bag for everyday ease.
Thanks to Alessandro Michele's inspired direction and long history of winning designs you're going to easily find your taste.
I went on TikTok and spent several hours researching affordable Gucci bag lookalikes. Because obviously, these designer bags aren't cheap.
The result is this list of the best Gucci bag dupes shared by shoppers.
Let's dive in.
Best Gucci Bag Dupes: Top 7 list
Here are the 7 best Gucci bag dupes trending in 2023:
1. Gucci Jackie Bag Dupe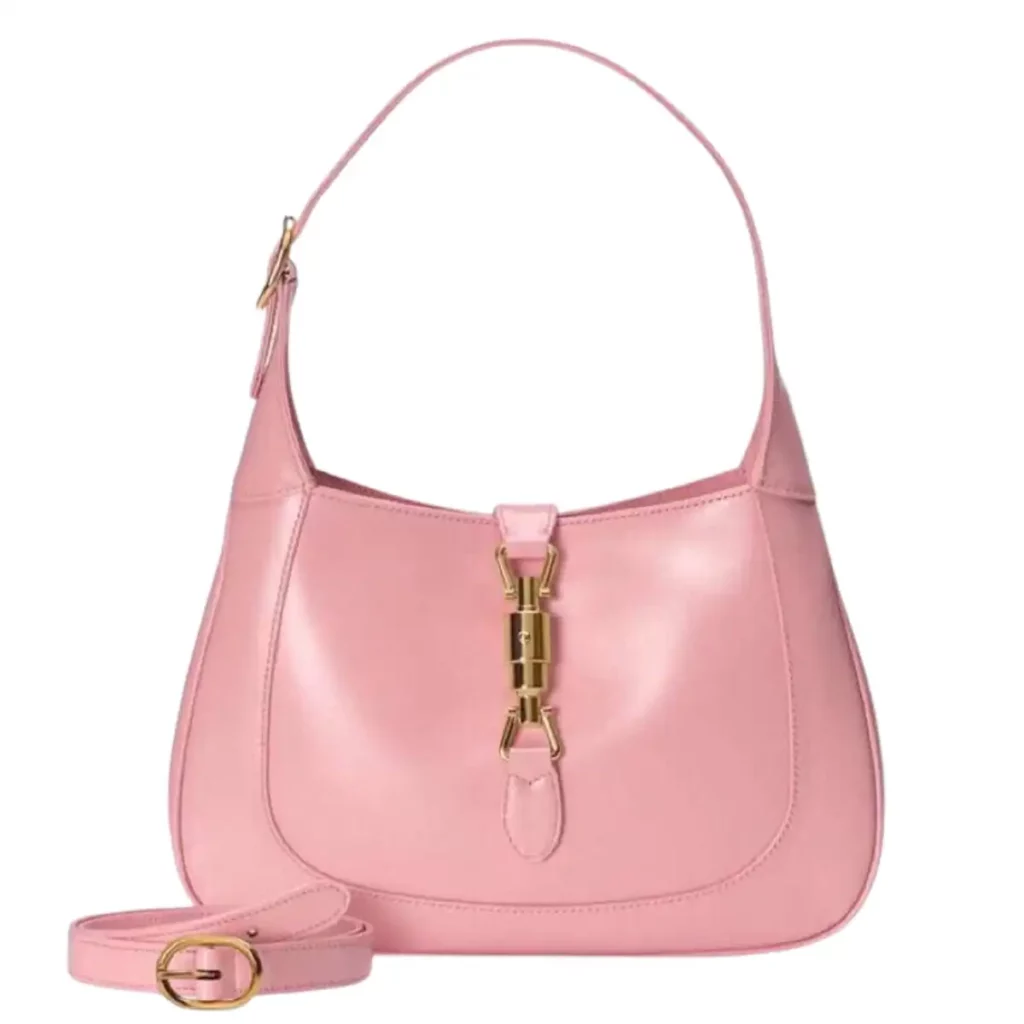 *Love to see all my Gucci Jackie bag dupe finds? CLICK HERE
This bag was formerly called the Fifties Constance but was renamed to "Jackie" after Jackqueline Kennedy reportedly used it to block some paparazzi from taking photos of her.
She had been photographed wearing the bag repeatedly through the '60s, influencing other women to copy the style. Over 70 years later the bag is still as timeless as ever.
The new Jackie bag was relaunched in 2009 and it's a must-have. Or you can get the dupe for cheaper.
A shopper review: "[…] My childhood best friend works at Gucci and she said, this is pretty damn good (Jackie bag dupe). This is her, she says Gucci on the buckle […] on the inside she says Gucci on the serial tag. […] Comes with an extra strap to extend it and wear as a crossbody, which is so freaking cute. […] I want it in every color […]" — marawarren
2. Gucci Marmont Bag Dupe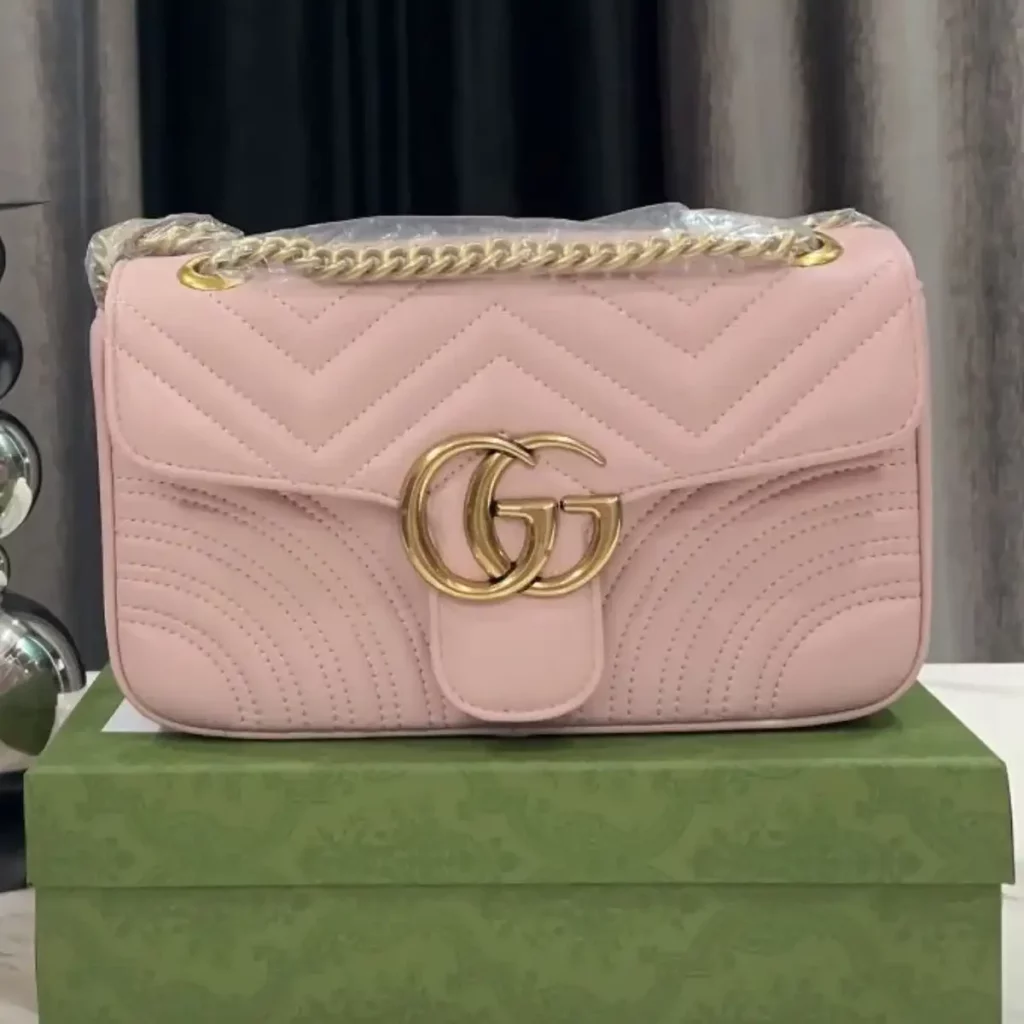 *Love to see all my Gucci Marmont bag dupe finds? CLICK HERE
The Gucci Marmont is a staple that is not going out of style anytime soon.
All versions of the Marmont bag collection features the GG gold hardware, matelassé leather woven in a pattern that mimics handmade quilts, and a chain strap that converts from a shoulder bag into a crossbody.
It's a worthy Gucci bag dupe to own if you ask me.
A shopper review: "[…] We have the dust bag…they wrapped it up in like some foam. Wow, first looks at this, it's so cute! Leather and everything super good quality. […] This is how it looks when it's opened, super nice quality […] I'm impressed. Leather smells so good […]" —kyraloveco
3. Gucci Dionysus Bag Dupe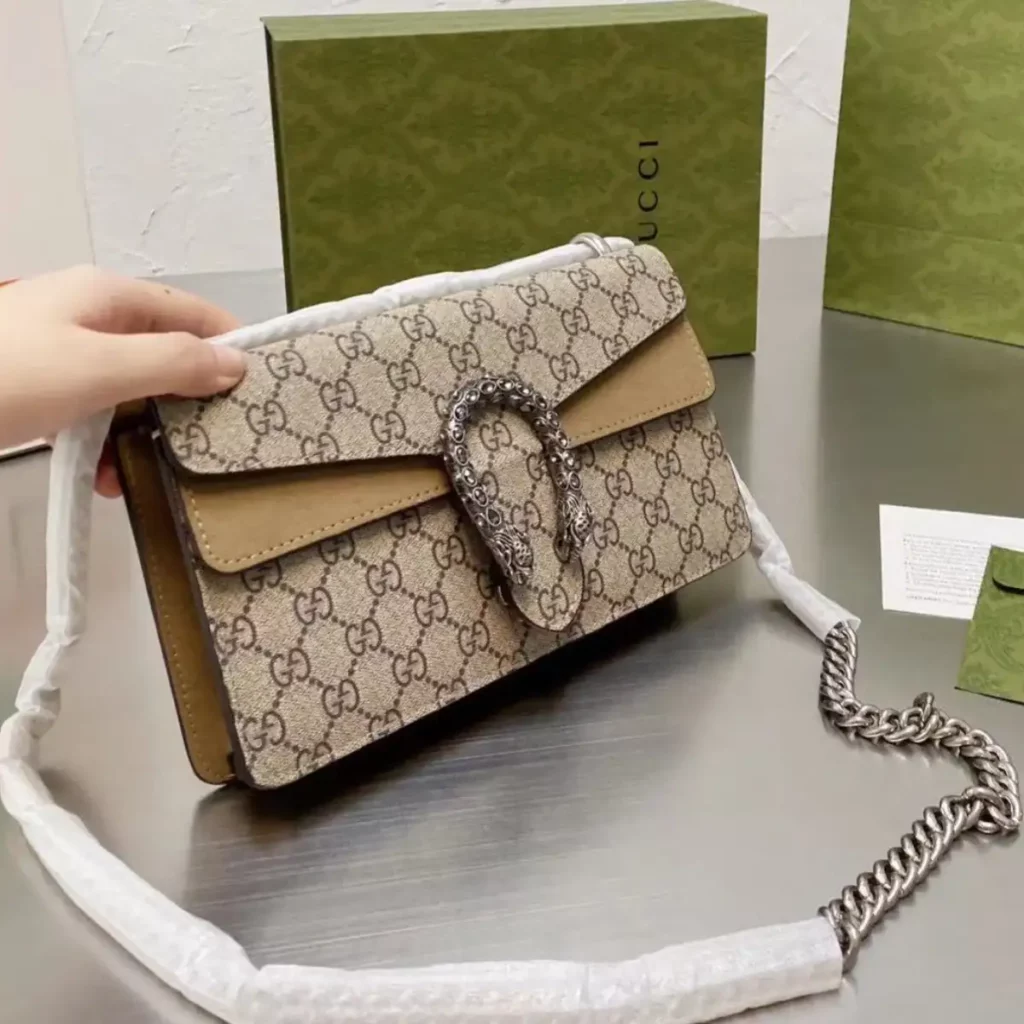 *Love to see all my Gucci Dionysus bag dupe finds? CLICK HERE
The Dionysus bag was named after Dionysus, the Greek god of luxury.
You can tell it's the bag by the U-shaped double-headed tiger hardware on the clasp, and the convertible chain strap you can wear over the shoulder or as a crossbody.
Retail price for this iconic beauty is around $2,980. But you'll save a lot with this dupe.
A shopper review: "[…] This is the box […] so let's open her up […] comes in the little dust bag […] I'm obsessed. This is just a little close up, amazing quality as usual. Can also wear double strap or like crossbody which I really like. A lot of room inside. This is definitely one of my bigger bags […] Obsessed!" —christina.lagios
4. Gucci Soho Disco Bag Dupe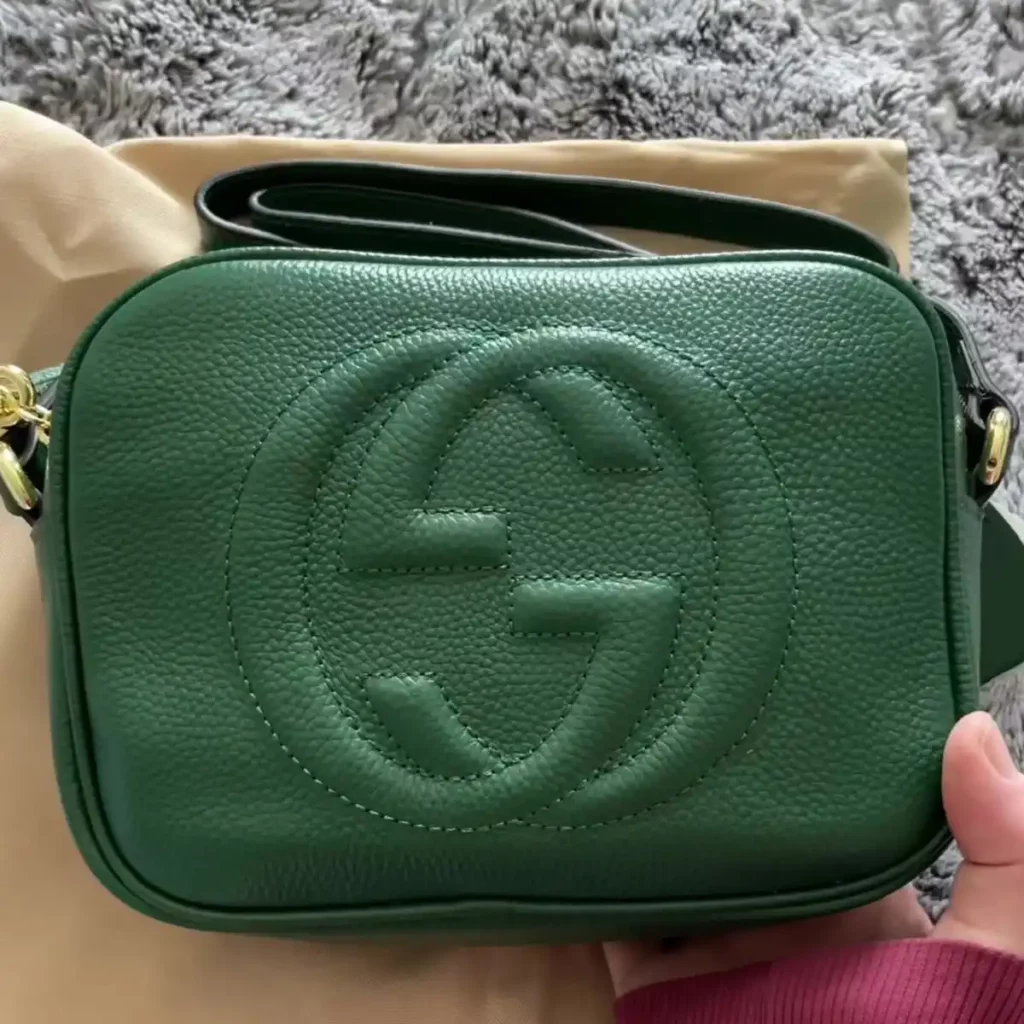 The Gucci Soho Disco is a simple but classic crossbody bag.
You will instantly recognize it by the inverted interlocking GG logo boldly stitched on the side and the leather zipper tassel detail.
This little beauty is about $1,500, but the lookalike above is under $50.
5. Gucci Diana Bag Dupe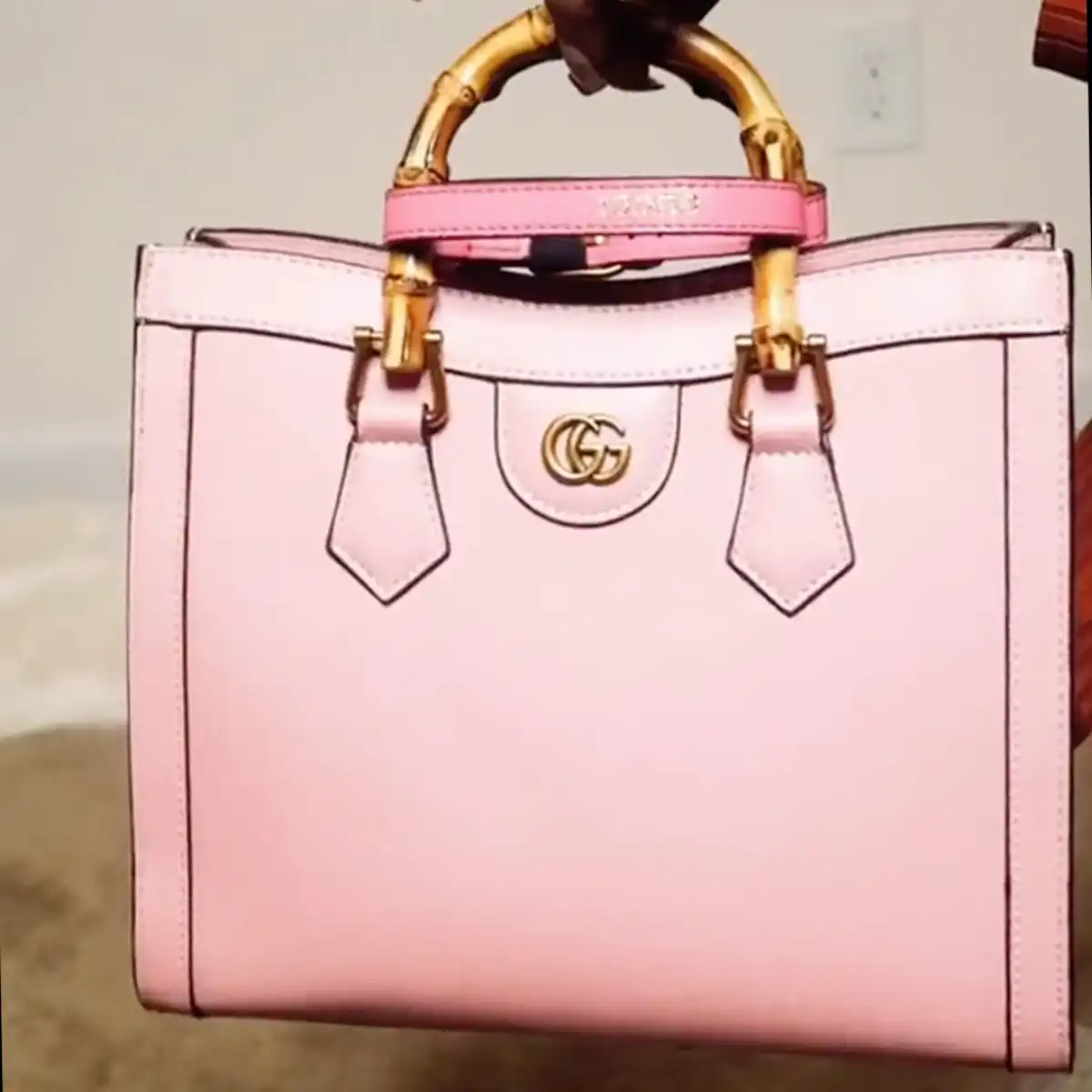 *Love to see all my Gucci Diana bag dupe finds? CLICK HERE
The Diana bag is named after the beloved Princess Diana. She had worn the style to formal events, the gym, shopping, and just everywhere.
In honor of her 60th birthday, the Italian fashion house reissued its classic '90s bag and named it the 'Diana bag'. The new version was differentiated by neon rubber bands over the bamboo handles.
The sentimental value of the Diana bag will forever be upheld by this rich piece of history surrounding it.
A shopper review: "[…] This Gucci bamboo bag (dupe) is flawless, and the stitching is amazing. The bag is absolutely perfect, top quality through the inside… Even comes with another little pouch. I'm obsessed […] The Gold hardware, it's not the shiny fake yellow, this is more of a deep gold which is perfect." —thefashionblogerr
6. Gucci Horsebit Bag Dupe
*Love to see all my Gucci Horsebit bag dupe finds? CLICK HERE
This Horsebit bag is another one of Gucci's classic bags released in 1955.
It uses a double ring and a bar design as hardware which is just as iconic as Gucci's signature GG logo. It retails for about $2,980.
But you can get yourself this dupe for a fraction of that cost.
A shopper review: "[…] I feel like when something is well packed like this, it's a good sign that it's gonna be nice. And y'all this little b*tch is so cute […] In terms of quality, this feels so heavy, the leather feels amazing, and I feel like it's spot on to the pictures. 10 out of 10 would recommend. I love this!" — katerinaseigel
7. Gucci Ophidia Bag Dupe
One of the newer on-trend Gucci bag dupes is the Ophidia.
The collection features the use of three of Gucci's unmistakable signatures – the interlocking G's, the red and green stripes, and the GG 'Supreme' canvas.
It comes in a number of modern shapes from spheres to half-moons. But this Ophidia GG handbag costing about $1,300 is gaining popularity.
You can get a high-quality lookalike of it for cheap.
Best Gucci Bags Dupe: Conclusion
Those were the latest Gucci bag dupes for 2023.
Happy shopping if you found the one you were searching for.
I'll keep updating this list with any new Gucci bag dupe that makes it to the top trending list in the future.
You can bookmark it for later or click the subscribe button below to get notified.
What's next? Check out my other Gucci dupe finds below: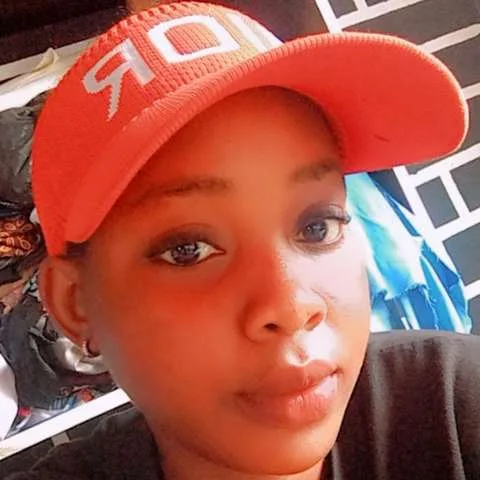 Hi, my name is Glamour I'm a tailor by profession and I love designer items. Whenever I'm not making a new dress, I'm on the internet shopping for dupes of expensive designers and I share most of my finds with you on this blog.