Top 3 Tom Ford Lost Cherry Dupe (From $35)
Looking for the Tom Ford Lost Cherry dupe? This post is for you.
I shortlisted the top best-selling Tom Ford Lost Cherry Perfume dupes based on TikTok reviews. I'll share that list with you after this brief overview: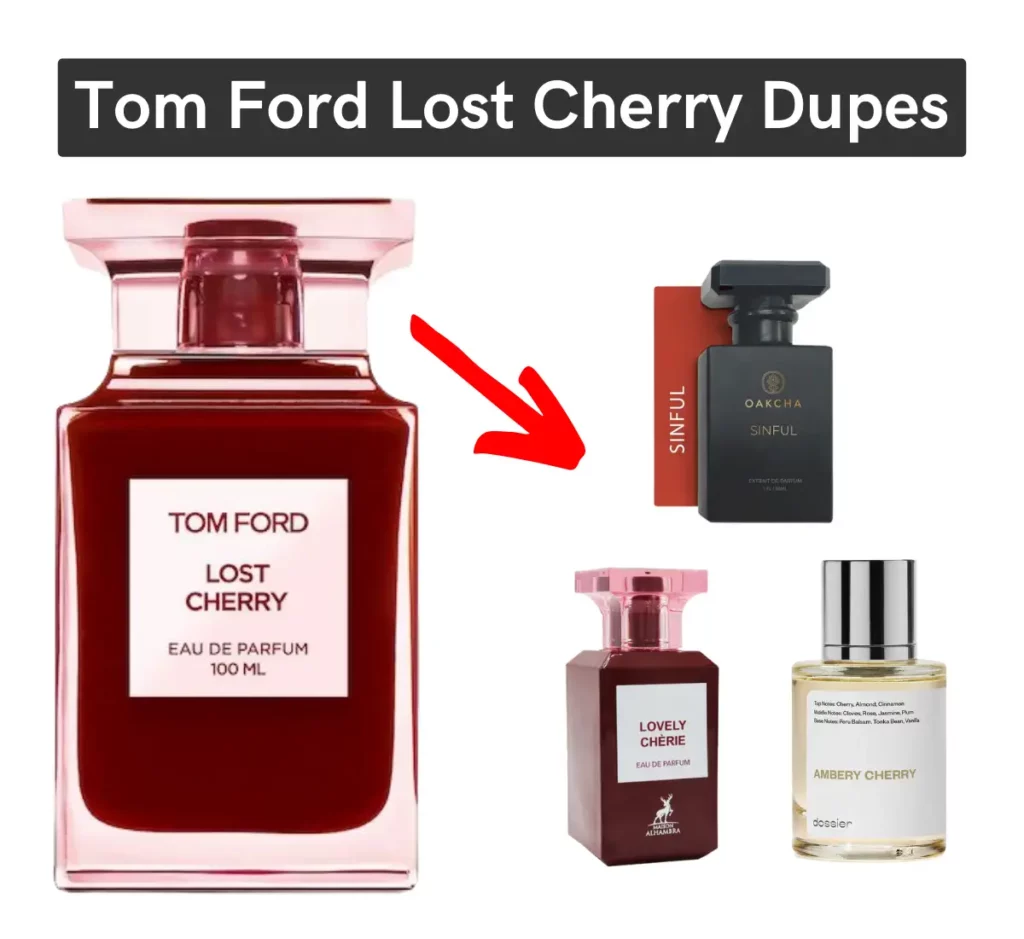 Tom Ford Lost Cherry is a unisex fragrance that smells exactly like a sweet, delectable treat, coated with a shimmering layer of sweet, sticky syrup.
Lost Cherry was launched in 2018. Its official top notes are bitter almond, liqueur, & black cherry. Middle notes: sour cherry, plum, Turkish rose, & jasmine sambac. Base notes: tonka bean, vanilla, cinnamon, cloves, Peru balsam, benzoin, patchouli, cedar, sandalwood, cinnamon, & vetiver
A 50ml bottle of Tom Ford Lost Cherry Eau De Parfum costs $395, which is astronomically expensive for just scent! The high price tag is probably because Tom Ford traditionally uses very rare and difficult-to-obtain ingredients.
So I went on TikTok to find affordable perfumes that smell like it and came up with this list of Tom Ford Lost Cherry clones reviewed by shoppers.
Let's get started
Tom Ford Lost Cherry Dupes: Top 3 best
Here are the top best Tom Ford Lost Cherry dupes 2023:
No. 1 of 3
This is the closest Tom Ford Cherry dupe right now, period.
It's literally almost 1:1 similar. What's better is it lasts longer when sprayed on skin, because its oil concentration is more than Tom Ford's Lost Cherry.
You better get this ASAP before it's sold out.
A shopper review: "[…] I'm not talking about no dupe that smells similar or kinda like Tom Ford. No, I'm talking spot on, b**ch. […] So we going to give Oakcha a spray on this hand, and then we gonna get Tom Ford a spray on this hand. Smell so good, spot on! I'm so stunned. Like literally a fraction of the price." —jakayadanicia
No. 2 of 3
This Tom Ford Lost Cherry dupe will amaze you, I can guarantee you.
The house of Lattafa overdid itself on this one. You going to get just like Tom Ford a nice almond, cherry, & vanilla sweetness. And I agree with the reviewer in describing it as "seduction in a bottle".
Get this today because it's getting discontinued soon.
A shopper review: "Man, this is a clone of Tom Ford's Lost Cherry. And this stuff is amazing. Spoiler alert. Get it! Presentation. It looks just like the Tom Ford's presentation. And let's get to the juice, God have mercy! This stuff is good. I'm telling you, this stuff right here is amazing. I give this a 10 Out of 10. Grab yourself one of these." —thefragrancelounge
No. 3 of 3
Here's another inexpensive perfume inspired by Tom Ford's Lost Cherry.
This perfume smells so good like Lost Cherry, I'll give it a 9 out of 10.
I love it, you're definitely going to love it too.
A shopper review: "[…] Top notes are cherry, almond, and cinnamon. I'm gonna give this a second to marinate on my Skin. There is such a beautiful mix of fruity cherry, but also it's toned down with a little bit of musky undertones. In a weird way, I would describe this as your skin but better, but just a touch of fruitiness which is my favorite." —thatssoyin
Tom Ford Lost Cherry Dupe: Conclusion
Those were the best Tom Ford Lost Cherry dupes 2023.
Happy shopping if you found one you like or within your budget.
Note: I'll keep updating this post with any new best-selling Tom Ford Cherry perfume dupe going forward.
You can bookmark it for later or subscribe below to get notified.
What's next? Check out my other Tom Ford dupe finds below: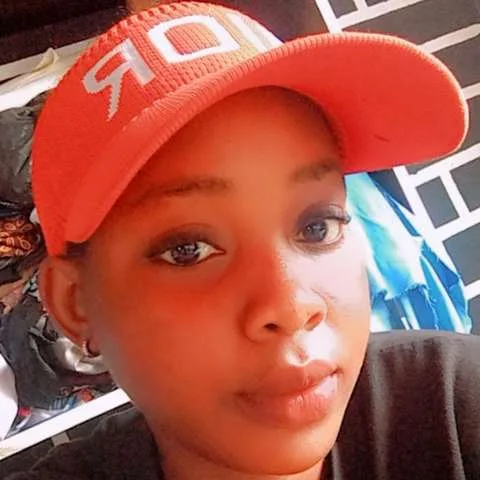 Hi, my name is Glamour I'm a tailor by profession and I love designer items. Whenever I'm not making a new dress, I'm on the internet shopping for dupes of expensive designers and I share most of my finds with you on this blog.