Best Birkenstock Dupes 2023: Top 4 you should buy
Welcome to my best Birkenstock dupes page…
I rounded up the top 4 Birkenstock dupes everyone is searching for right now. I'll share them with you after this brief overview: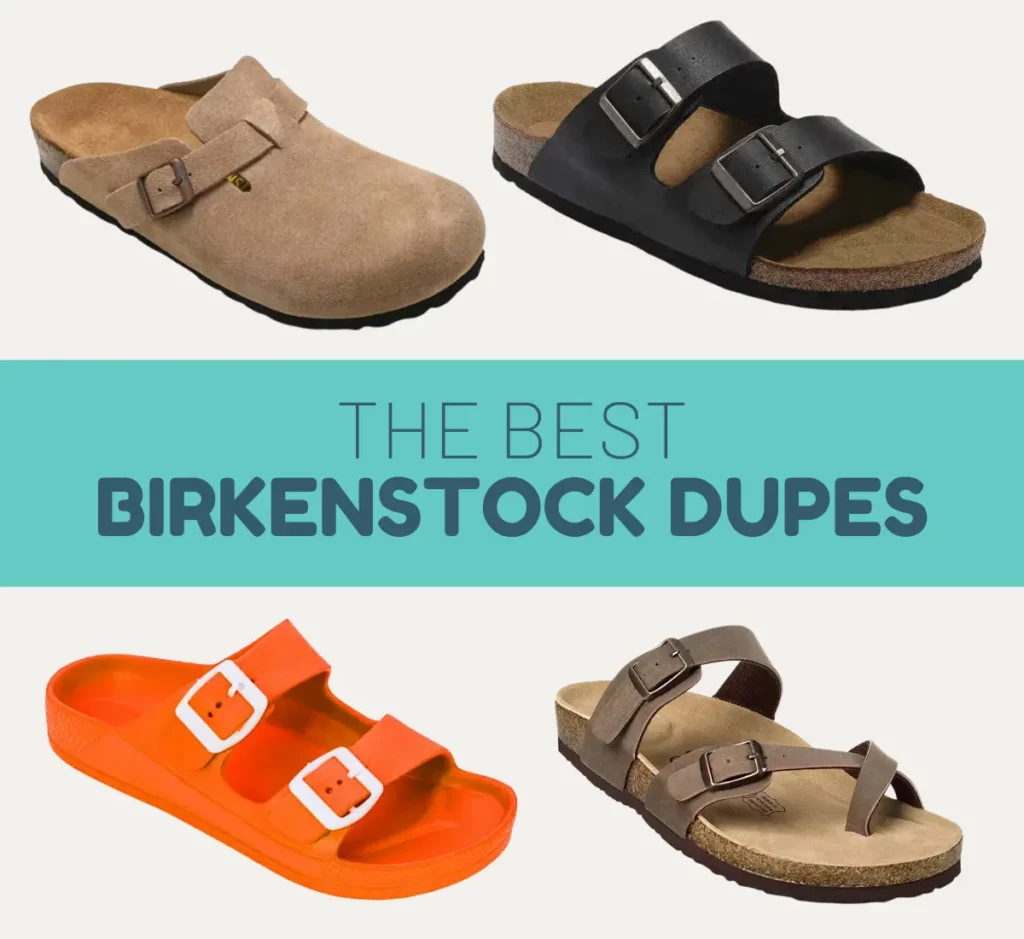 Birkenstock is a German footwear brand that has made its mark in the shoe & fashion industry. The brand which is older than the United States was founded in 1774 by Johann Adam Birkenstock.
They are most famous for coining the term 'footbed' to describe their clever invention of ergonomic insoles designed precisely to fit the anatomical shape of a foot in order to provide stability and comfort.
The Birkenstock footbed has four layers: the core, made of a mixture of cork & latex which is flexible and molds to the wearer's feet to give support; two layers of natural jute fabric between which the core is sandwiched to enable it flex in its position; and a final layer of soft suede lining for absorbing moisture.
Today the company has expanded beyond its celebrated staples like the Arizona sandals, offering innovative new products and applying the Birkenstock spin to tried-and-true designs.
I spent hours researching TikTok & came up with this list of cheap Birkenstocks dupes shared by shoppers.
Let's dive in.
Best Birkenstock Dupes 2023: Top 4 list
Here are the top 4 best Birkenstock dupes in 2023
1. Birkenstock Boston Dupe
*Love to see all my Birkenstock Boston Clogs dupe finds? CLICK HERE
Birkenstock Boston Clogs are one of the brand's most famous shoes.
The ugly but comfy orthopedic slip-on suddenly leveled up and entered the luxury market after being dubbed the "It" Fall shoe on TikTok last year. It features an upper closed-toe design constructed on the brand's innovative soft footbed.
Shop this affordable Birkenstock dupe for fall and winter.
2. Birkenstock Arizona Dupe
The Arizona is a signature of the Birkenstock line. The style was released in 1973 and has remained unchanged ever since.
It's easily recognized by its two-strap open-toe design constructed on the Birkenstocks classic footbed. Average price for a pair of Arizona sandals is about $150.
But you can get away with a fraction of that cost with this Birk dupe.
3. Birkenstock EVA Dupe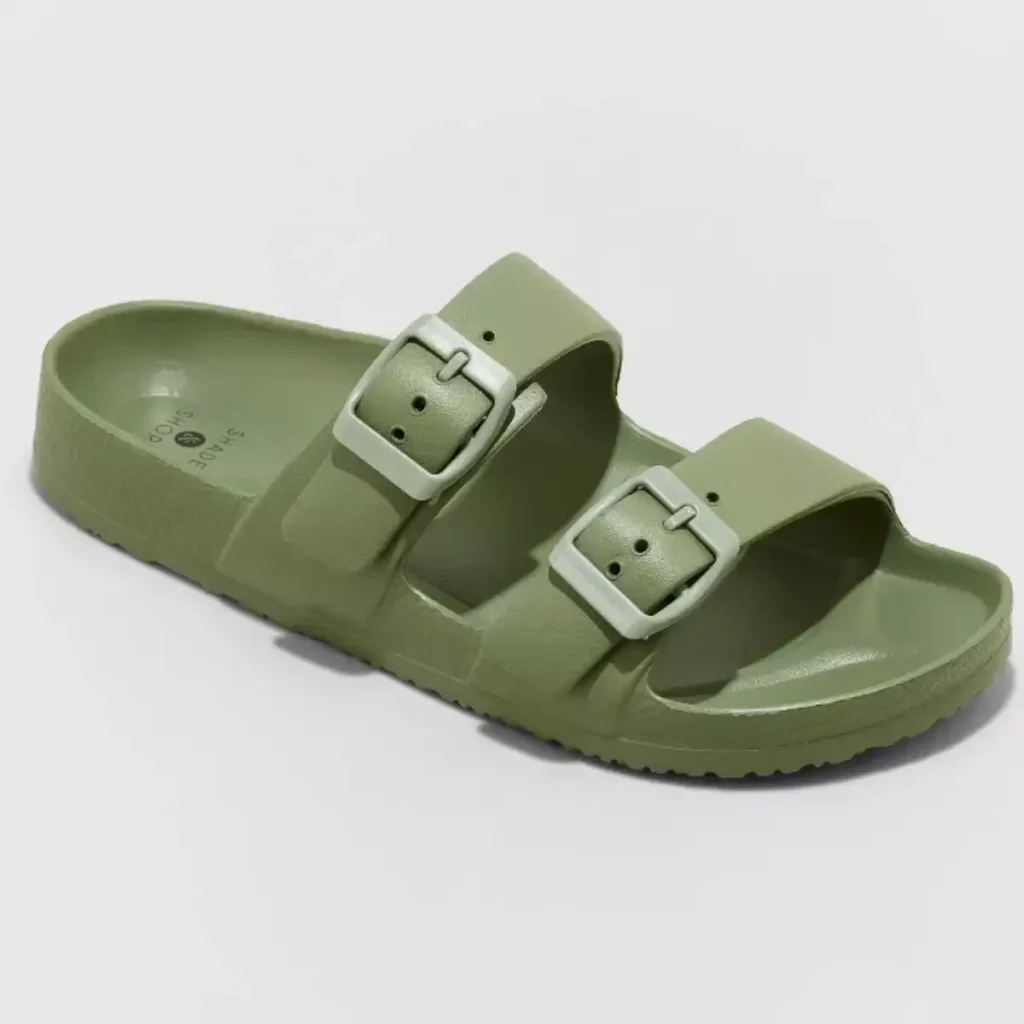 *Love to see all my Birkenstock EVA dupe finds? CLICK HERE
The Birkenstock EVA, short for "Ethylene Vinyl Acetate" is the plastic & cheaper version of the cork-based Birkenstocks.
It was released since 2015, but recently became a top trend. The slide is famous for being lightweight, waterproof and very comfy. It retails for about $50.
Shop this high quality EVA loookalike for under $10.
4. Birkenstock Mayari Dupe
The Mayari is a version of the Birkenstock Arizona style.
The sandals features two slim straps and a toe loop. It retails for around $90.
But you can get the same style with this Birkenstock dupe.
Best Birkenstock Dupes: Conclusion
Those were the latest Birkenstock dupe 2023.
Happy shopping if you found the one you were looking for.
I'll keep updating this list with ONLY the latest Birkenstock dupes as they become available in the future.
You can bookmark for later or subscribe below to get notified.
What's next? Check out my other Birkenstock sandal dupe finds below: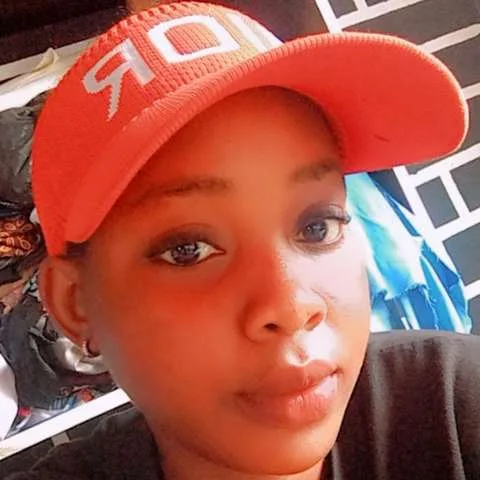 Hi, my name is Glamour I'm a tailor by profession and I love designer items. Whenever I'm not making a new dress, I'm on the internet shopping for dupes of expensive designers and I share most of my finds with you on this blog.