Best Designer Bag Dupes 2023
Welcome to my best designer bag dupes post…
Before I get into the designer handbag dupes I have for you, here's a brief overview of the post: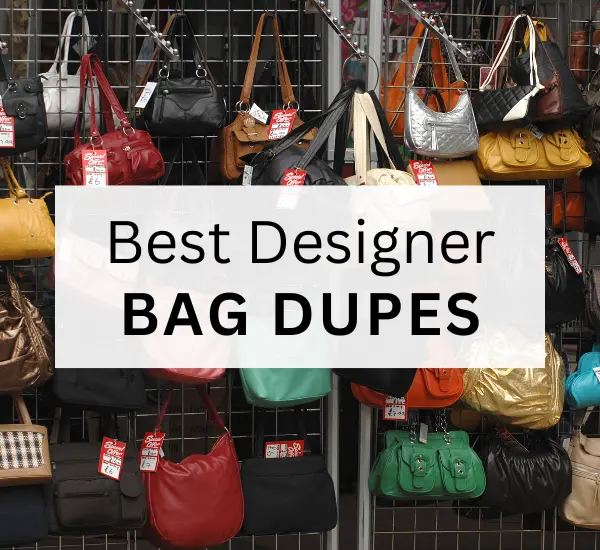 A handbag is the ultimate status-defining accessory you could ever wear. It gives your outfit an instant elevation. But handbag staples from big-name brands like Chanel, Louis Vuitton, Dior, etc, are very expensive even though they're worth the investment.
Fortunately, you can be a designer chic with the designer bag lookalikes I'm about to show you…
The best part?
You'll only be paying a small amount of money for them. And I poured in hours of research to make sure every bag on this list was high quality.
Let's get started.
Best Designer Bag Dupes 2023
Chanel 22 Bag Dupe
The Chanel 22 bag is named after the year 2022 and will cost you a significant $5,500+ to rock the style. The sack-shaped bag is new, hot, and trending. It already looks like it might be the new staple to replace the classic Chanel flap bags, but we'll see.
Get ahead of the fashion pack with this amazing Chanel 22 bag dupe that's 55x cheaper.
Chanel Classic Flap Bag Dupe
The classic Chanel handbag is one that will never go out of style. It's a worthy investment to own if you can afford it. This luxury purse costs $9,000+ right now and usually appreciates very much in value from year to year.
Get your own stunning Chanel flap bag dupe that looks just like the real thing but for much cheaper.
Saint Laurent Le 5 À 7 Hobo Bag Dupe
The Le 5 à 7 Bag goes for over $2,500 and currently is the most popular Saint Laurent bag on the market. It's no wonder the brand keeps releasing the hobo-style shoulder handbag in more colors.
Get on the trend with your own YSL Le 5 a 7 hobo bag dupe for cheap.
Saint Laurent Loulou Puffer Bag Dupe
The Loulou de la Falaise bag is another of Saint Laurent's sought-after bag designs. It will cost you $3,000+ to add the pillow-like structured bag to your handbag closet…
Or get the YSL Loulou Puffer bag lookalike below and save yourself some serious money.
Prada Cleo Bag Dupe
The Prada Cleo bag became an instant classic on its first release and works well in any wardrobe. It features a smooth, flat tablet-like design yet looks sophisticated and sleek. But to covet that luxe will set you back at least $3,000+
Here's a Prada Cleo bag dupe for those who don't have such "causal couple of grands" lying around to invest in the original.
F.A.Q about Designer Bag Dupes
👉 What are dupe bags?
A dupe bag is a bag inspired by a luxury designer bag and features many of the same design elements of that designer bag in order to look very similar to it. To an untrained eye, the dupe can be very well confused for the original designer bag.
Best Designer Bag Dupes – Conclusion
I hope you found the designer bag dupe you were looking for.
If you did, happy shopping. If not, note that this is a developing post. I'll keep updating it with more designer bag dupes & lookalikes I find. Also, I try my best to update any broken links within the post, you can bookmark & check back later.
What next? Check out my other lists of the latest designer dupes for shoes to go with your new bag.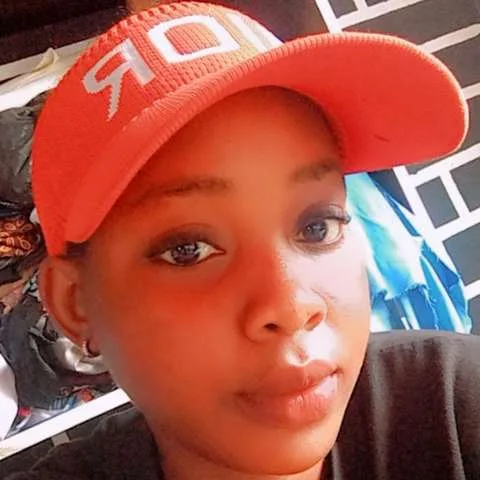 Hi, my name is Glamour I'm a tailor by profession and I love designer items. Whenever I'm not making a new dress, I'm on the internet shopping for dupes of expensive designers and I share most of my finds with you on this blog.