Top 7 Best Gucci Slides Dupes 2023 (From $20)
Looking for Gucci Slides dupes? This post is for you.
I made a list of the top 7 best Gucci Slide dupes that are currently on-trend. I'll share that list with you after this brief overview: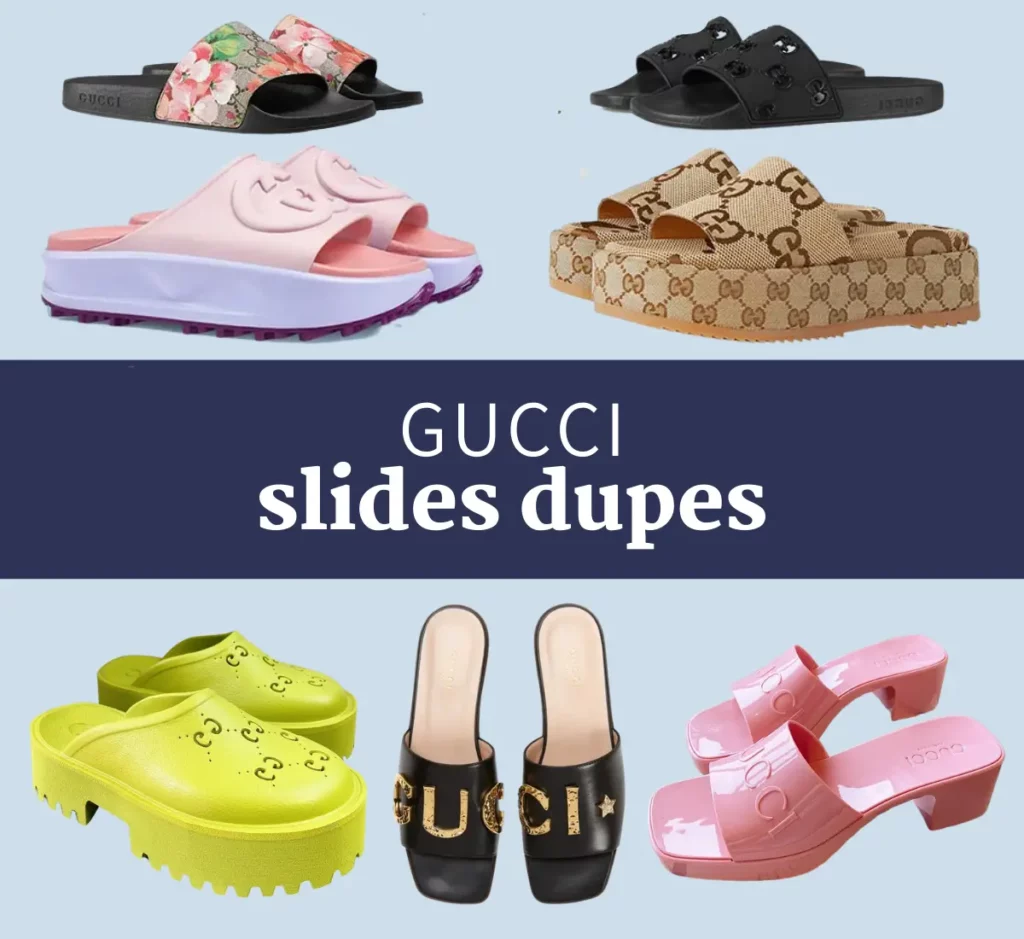 Gucci slides are some of the most comfortable and uniquely designed luxury flats and sandals.
The House has on offer a wide range of different slide designs and styles made using a variety of materials from the GG Demetra to leather, fabric, and even rubber.
Gucci slides are highly coveted because they feature trendy and fashion-forward designs that appeal to men & women. The materials and craftsmanship that go into producing each slide coupled with the well-established brand's reputation contribute to its footwear popularity.
I went on TikTok to find affordable lookalikes and came up with this list of the best Gucci Slide dupes reviewed by shoppers.
Let's get started.
Best Gucci Slides Dupes: Top 7 list
Here are the 7 best Gucci Slides dupes trending in 2023:
1. Gucci Angelina Platform Slide Dupe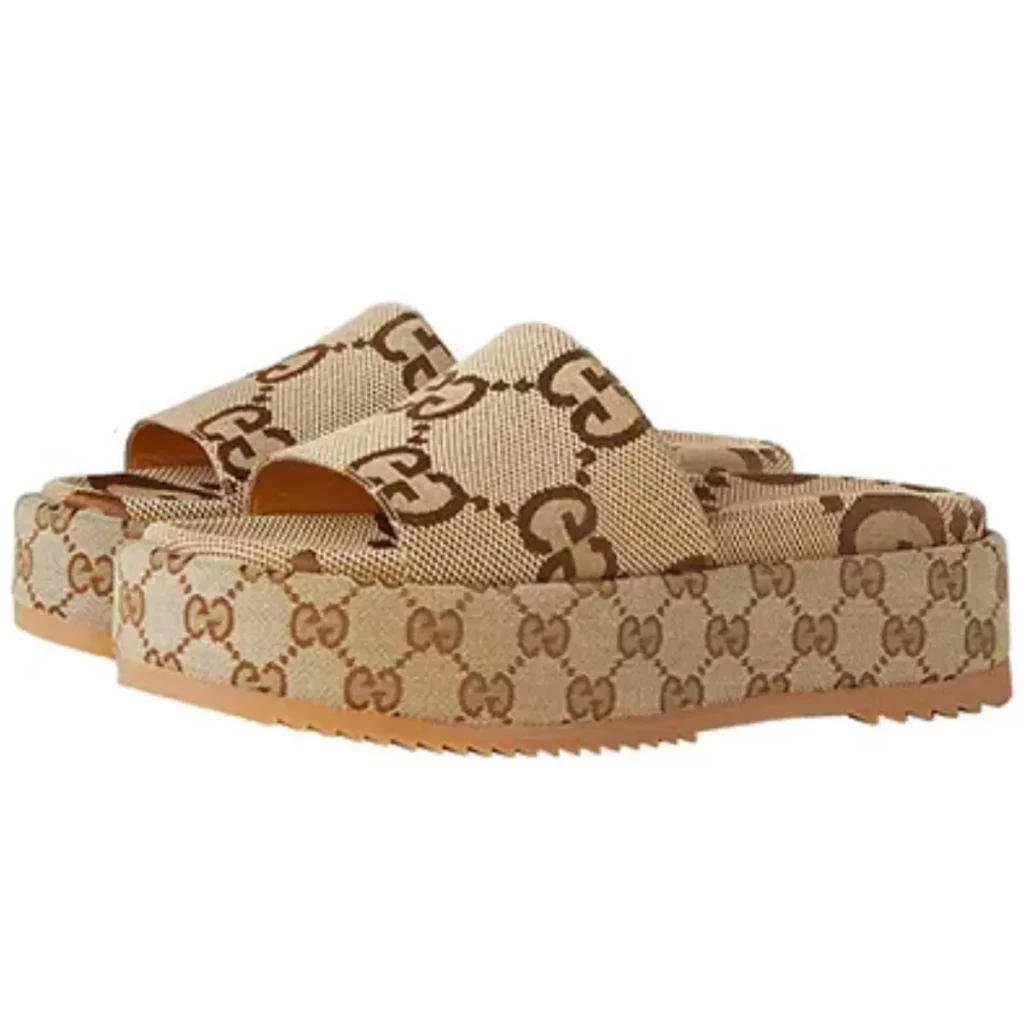 Gucci Angelina platforms are a super popular slide that bears the instantly recognizable rich emblems of the brand over every inch of it.
It features the house's new maxi GG motif rendered on canvas jacquard material attached to a classic GG-wrapped platform. The slides don't feel too heavy despite being platform shoes, they fit well and are comfortable to wear. It costs $690.
Get the coveted Gucci Angelina Platform Slide dupe for under $80.
2. Gucci Rubber Clogs Dupe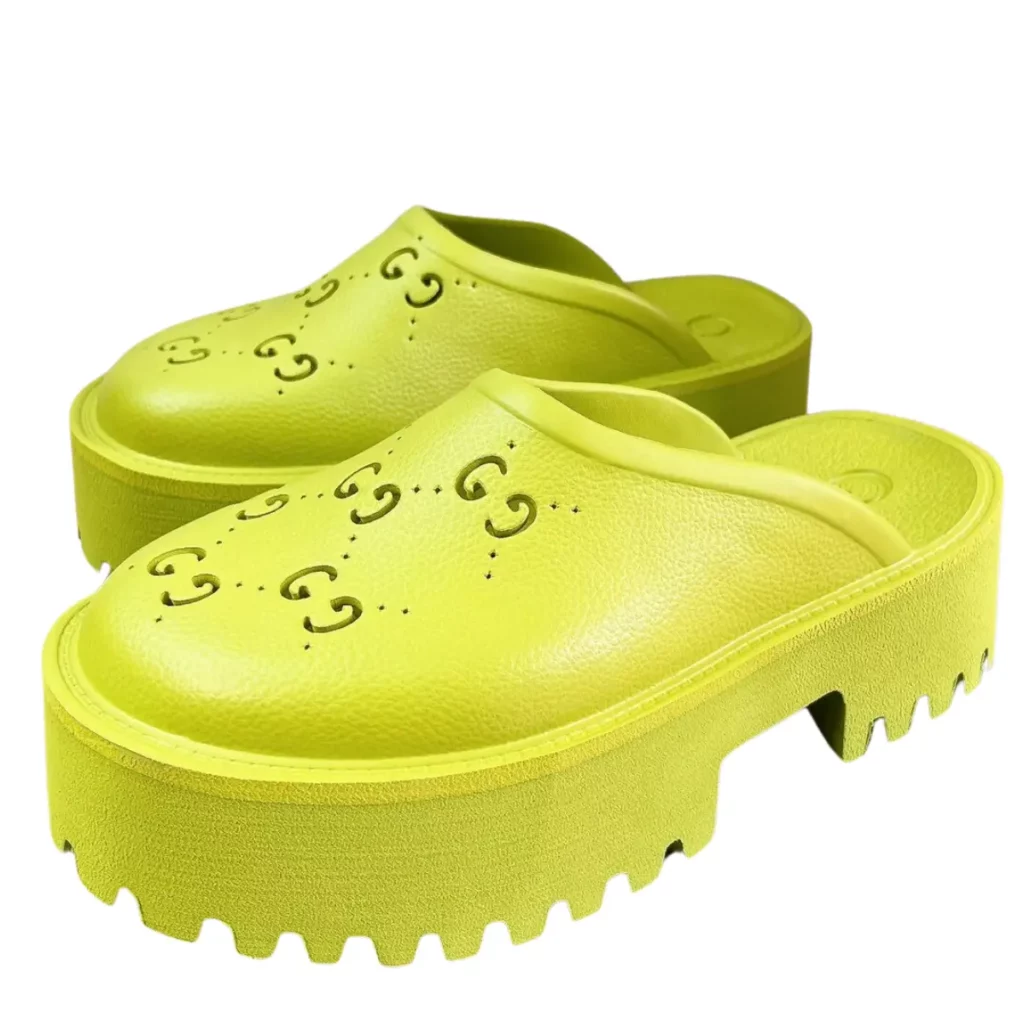 The Gucci Platform Perforated G sandals are stunning slides perfect for the Summer.
They feature the established Gucci GG monogram cut out atop the sandals. It wipes easily and is light on the feet. Currently costs $560.
Shop the on-trend Gucci Rubber Clog dupe for cheap.
3. Gucci Floral Slide Dupe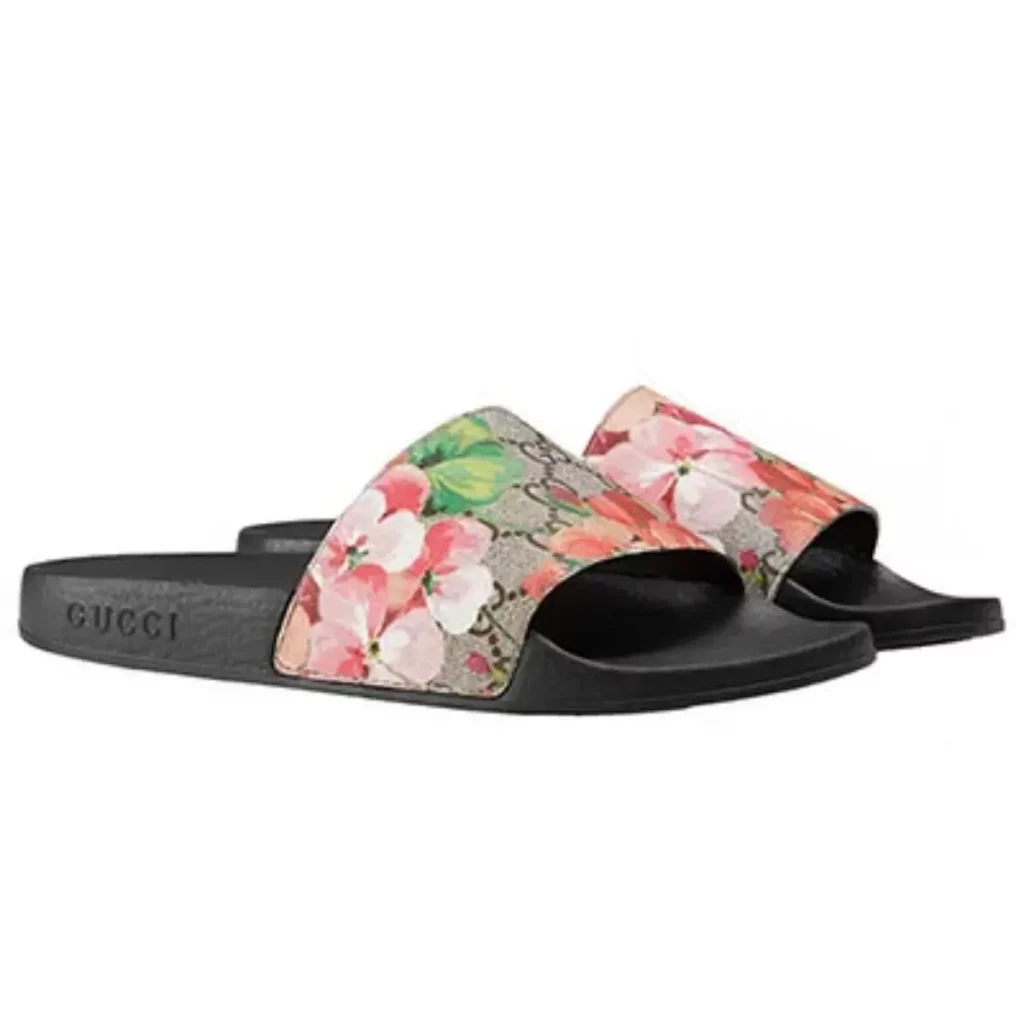 Lounge in luxury with the GG Blooms Supreme Floral slide sandals.
The slide is crafted on a molded rubber footbed that smoothly fits the contours of the foot. While the strap's design features a combination of the brand's signature GG Blooms + classic Supreme prints for a unique designer statement. It costs $450.
Shop the highly coveted Gucci Floral slide dupe for a fraction of the price.
4. Gucci Pursuit GG Logo Slide Dupe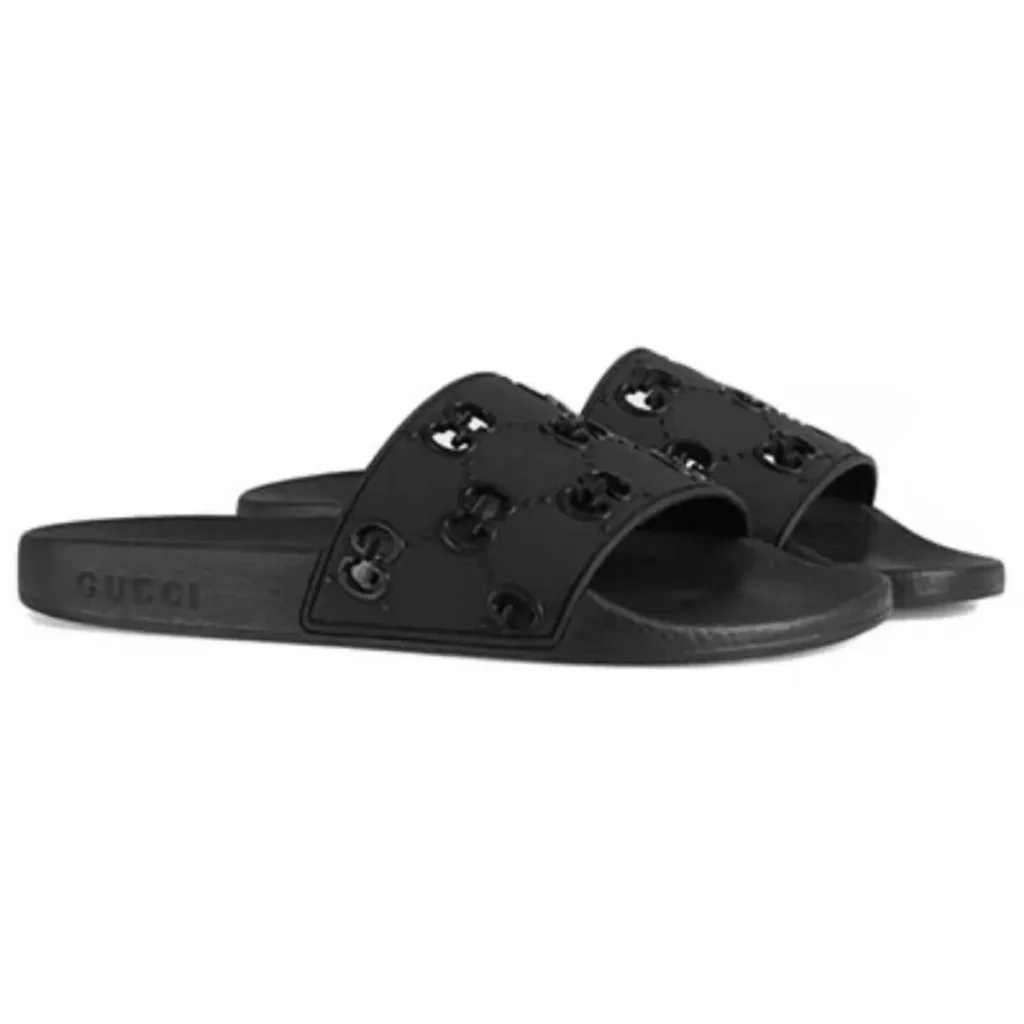 Hit the pool in style with the Gucci Pursuit GG Logo Slide Sandals.
It features several small interlocking GG logo cutouts on the front panel which is constructed on a molded rubber footbed. The slides are comfy for walking through a sandy beach or anywhere else. It costs $450.
Shop the affordable pool Gucci slides dupe for less than $50.
5. Gucci Interlocking G Slides Dupe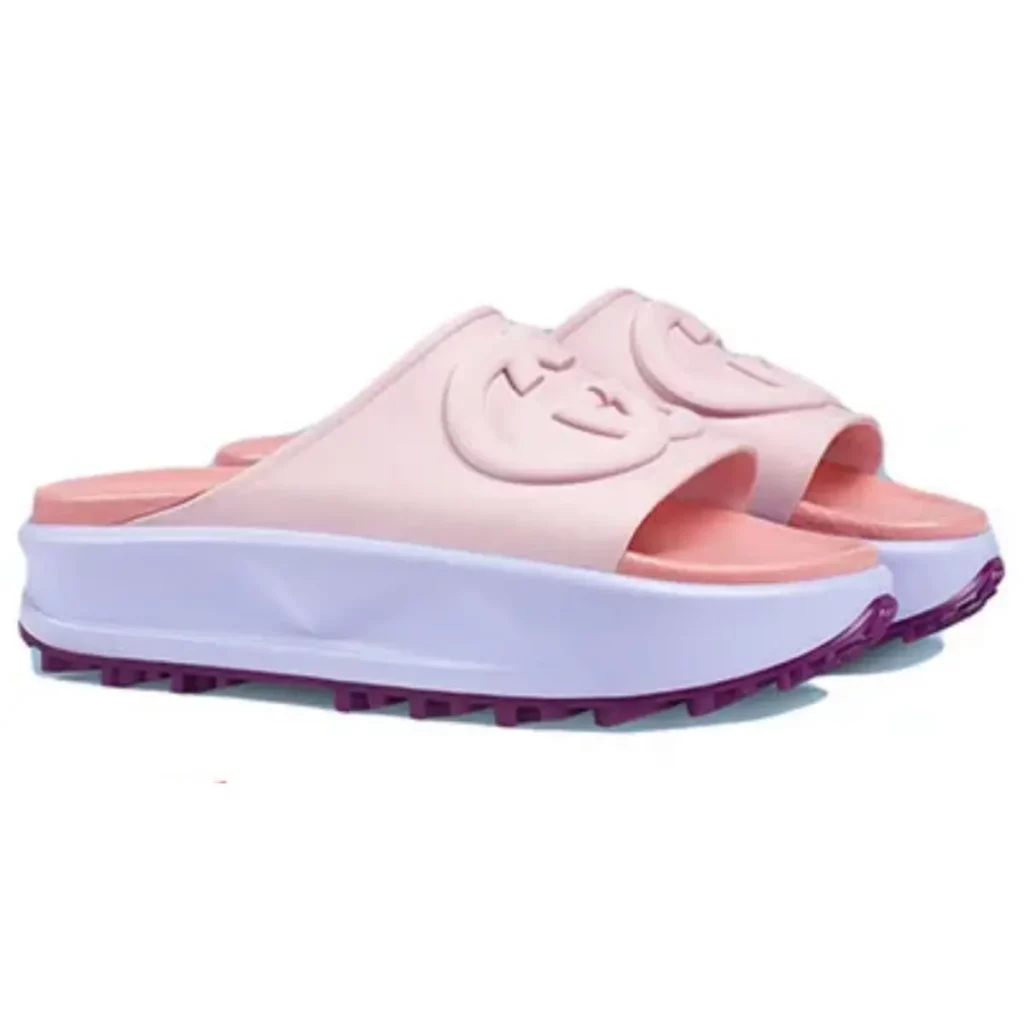 The slides feature a single large Interlocking G logo embossed on the strap which is constructed on top of a platform sole. The whole slide is made of special rubber material which makes it easy to wipe clean & wear anywhere. It costs $560.
Shop one of the hottest Gucci slides dupe right now for cheap.
6. Gucci Jelly Sandals Dupe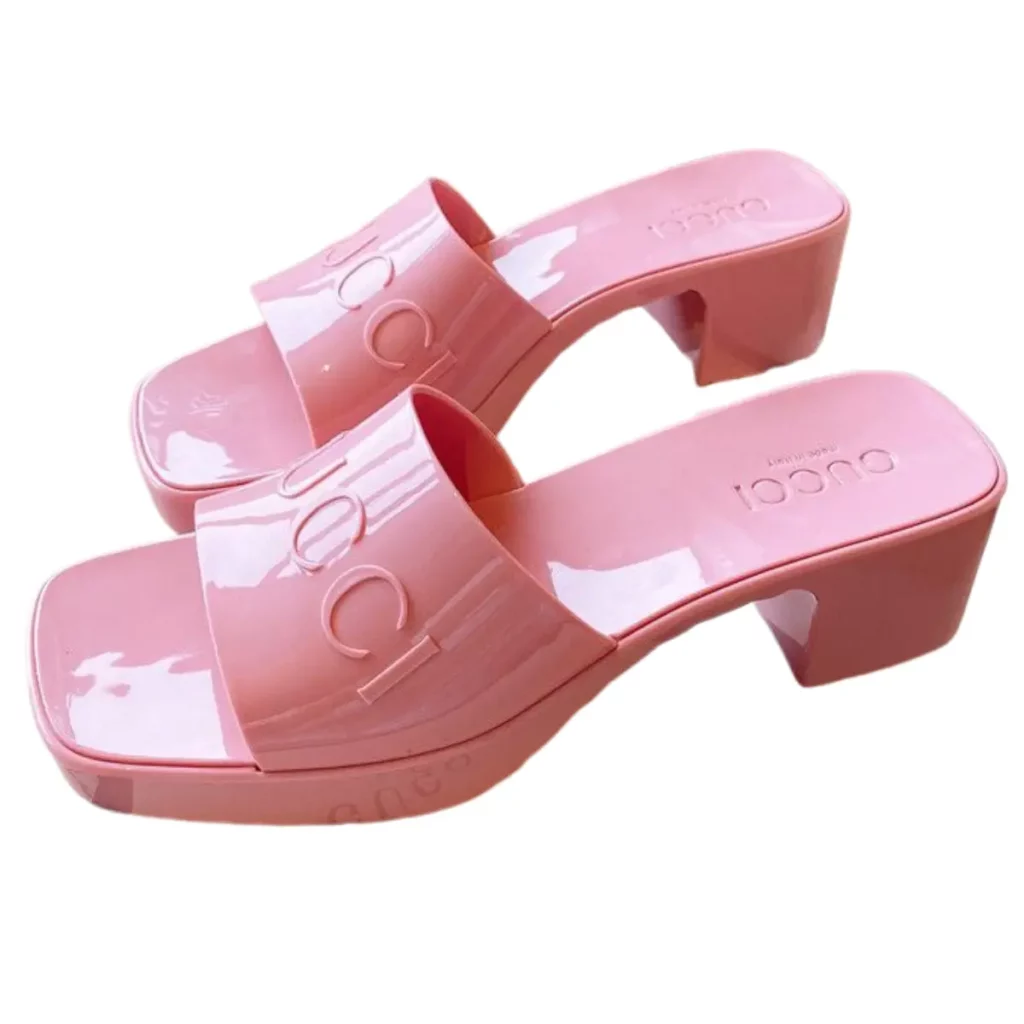 The Gucci Jelly Sandals features a wide strap with the word "Gucci" embossed across it. The sandals are block heels, square open-toe style made of PVC plastic. It typically costs $490.
Get your own Jelly Gucci Slide dupe for a fraction of the price.
7. Gucci Cara Logo Leather Flat Slides Dupe
The Gucci Cara Logo Leather Flat Slides features a wide strap with the "Gucci" logo hardware hammered across it. The sandals are a slip-on square open-toe style made of soft leather. It typically costs $890.
Shop this luxury Gucci slide dupe at an affordable price point.
Best Gucci Slides Dupe: Conclusion
Those were the latest Gucci Slide dupe for 2023.
Happy shopping if you found the one you were searching for.
I'll keep updating this list with any new Gucci Slide dupe that comes out in the future.
You can bookmark for later or subscribe below to get notified.
What's next? Check out my other Gucci dupe finds below: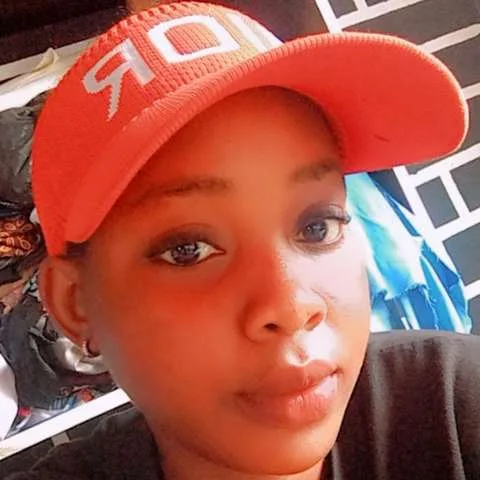 Hi, my name is Glamour I'm a tailor by profession and I love designer items. Whenever I'm not making a new dress, I'm on the internet shopping for dupes of expensive designers and I share most of my finds with you on this blog.