3 BEST Hermes Chypre Sandals Dupes (From $50)
Looking for the Hermes Chypre sandals dupe? This post is for you.
I shortlisted all the current best-selling Hermes Chypre dupes based on TikTok reviews. I'll share that list with you after this brief overview: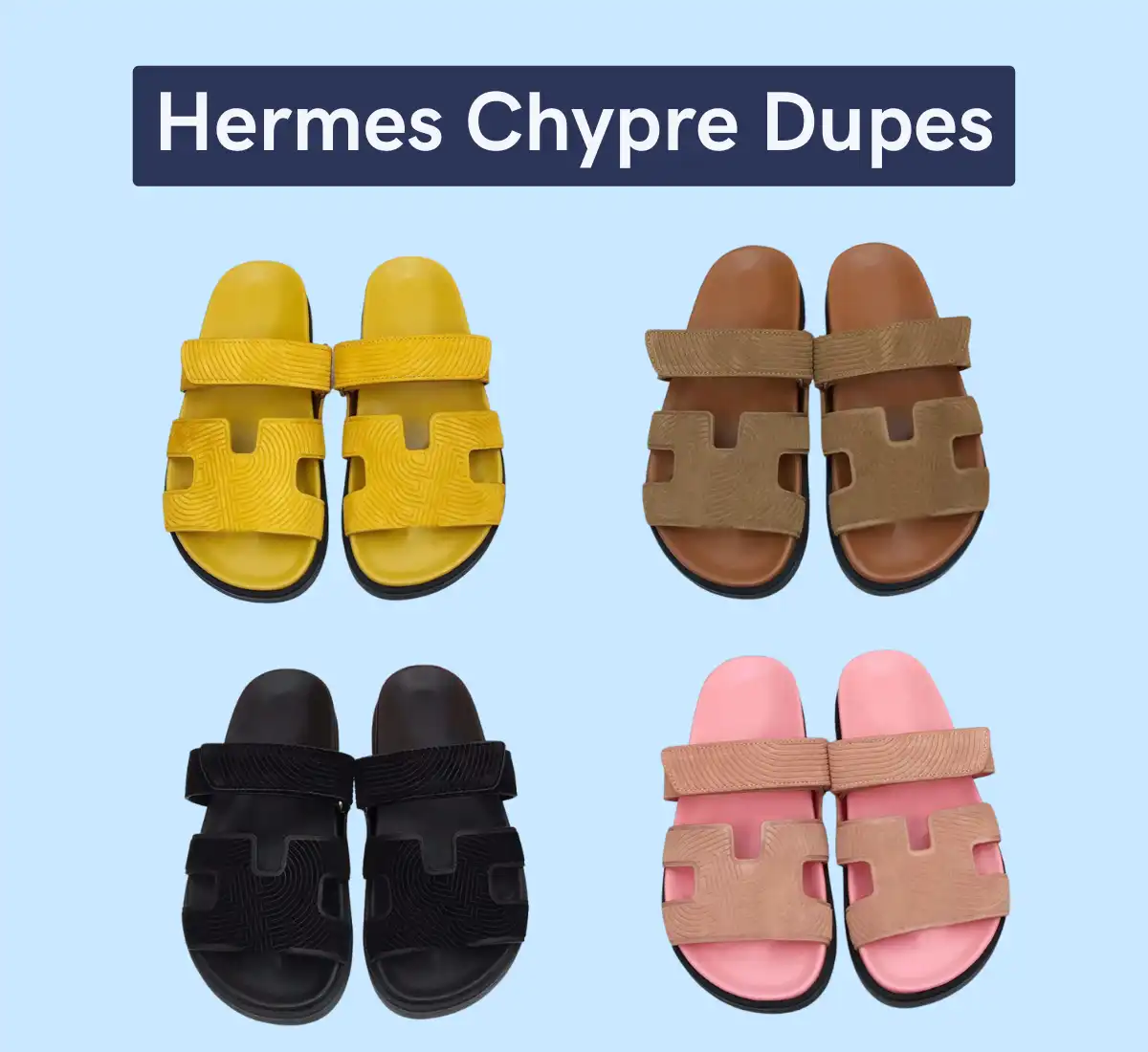 The Chypre sandal is one of the newer bestsellers of the Hermes sandals family. It takes many of the design elements from the already popular and successful Oran flats.
The Chypre features the strap with the classic "H" cutout but then adds a second strap across the foot. This second strap is a velcro strap that you can use to adjust the fit of the sandals. Another major difference is the sole. It's got a thicker footbed which follows the current fashion theme of the chunkier the better.
It costs around $730 for the standard models but can run over $5,000 for the special editions.
I went on TikTok to find its lookalikes and came up with this list of cheap, high-quality Hermes Chypre Sandals dupes reviewed by shoppers.
Let's get started
Hermes Chypre Sandals Dupes: Top 3 best
Here are the top best Hermes Chypre Sandal dupes 2023:
No. 1 of 3
This is as close as you can get for an Hermes Chypre dupe.
These sandals are well made, soft and extremely comfortable. It could be a little noisy especially if you apply lotion to the bottom of your feet. Other than that, it's a great quality product.
You're going to want another pair in a different color!
No. 2 of 3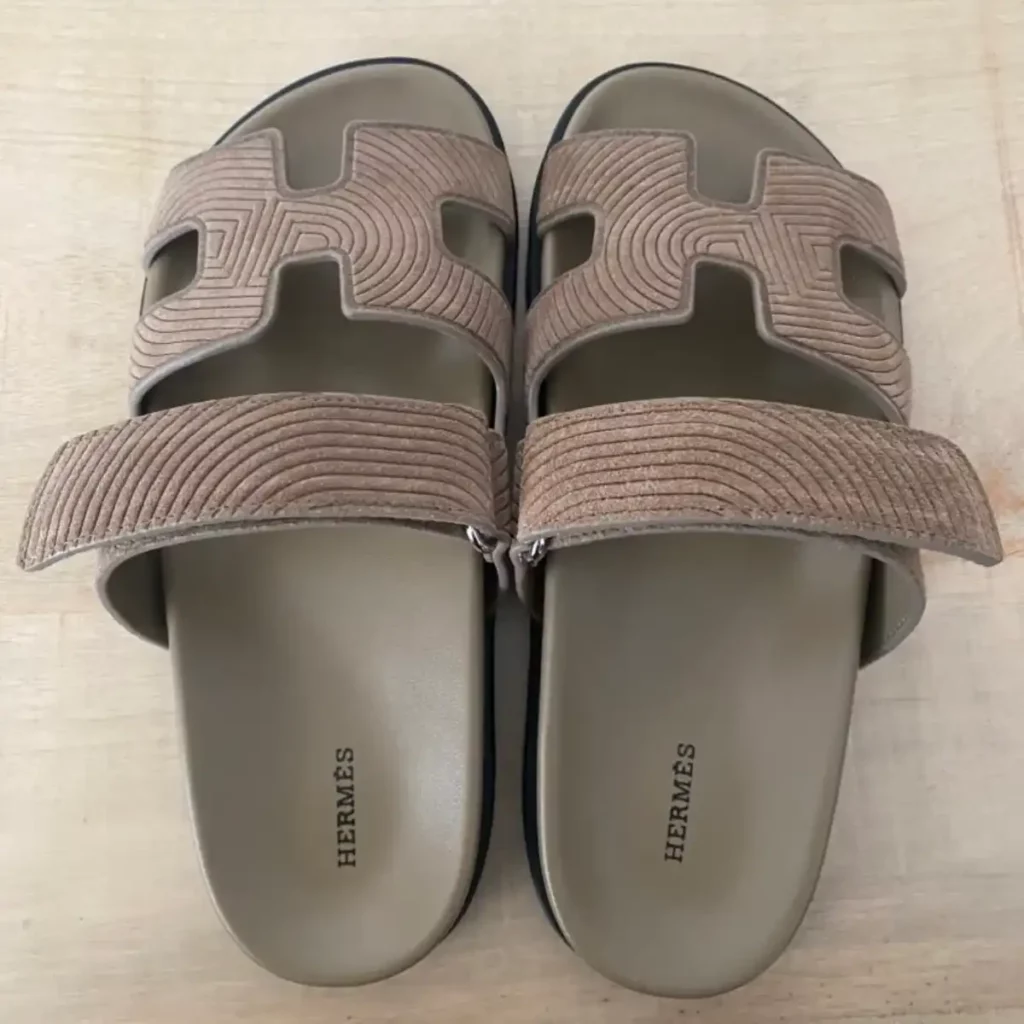 This is the cheapest Hermes Chypre sandals dupe on my list.
Amazing shoe quality for the price. They are comfortable and look very authentic. Also, the packaging is top notch, comes in a solid box.
You're going to love and be satisfied with this purchase.
No. 3 of 3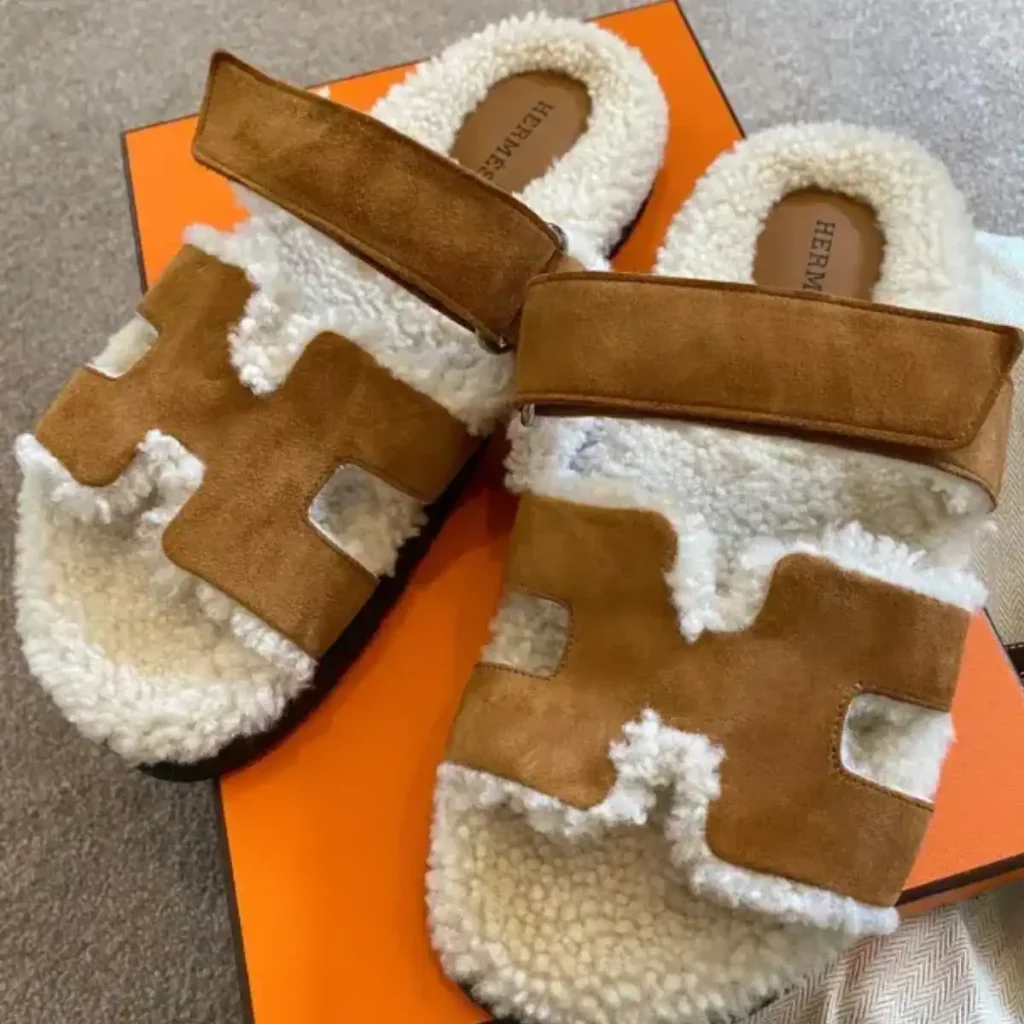 This Chypre dupe is the special edition model made of soft fur.
It's highly coveted by celebrities because obviously the fleecy fur makes it warm and so pretty. The sandals are comfortable and comes packaged in a box.
You're definitely going to love this purchase.
Hermes Chypre Sandals Dupe: Conclusion
Those were the best Hermes Chypre Sandals dupes in 2023.
Happy shopping if you found one you liked or within your budget.
Note: I'll keep this post updated with any new best-selling Hermes Chypre dupe going forward.
You can bookmark this post for later or subscribe below to get notified.
What's next? Check out my other Hermes sandals dupe finds below: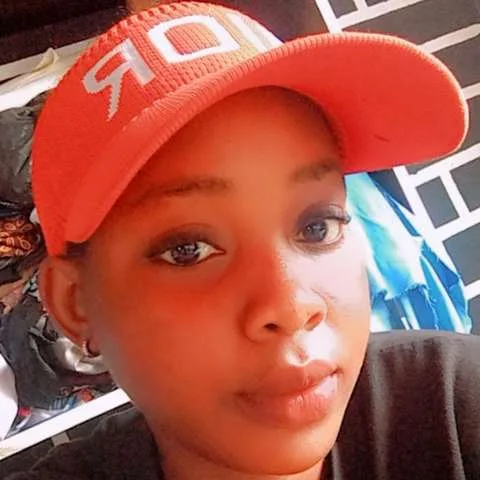 Hi, my name is Glamour I'm a tailor by profession and I love designer items. Whenever I'm not making a new dress, I'm on the internet shopping for dupes of expensive designers and I share most of my finds with you on this blog.