How to Find Designer Dupes on AliExpress
In this post, you will learn my methods,step-by-step, how to find designer dupes on AliExpress that you cannot resist purchasing. Let's get started.
The 4 major ways to find designer dupes on AliExpress are browsing by category, searching by keywords, reverse image search, and AliExpress hidden links. It's quite easy to find good branded replicas using any of the search methods, you simply visit AliExpress.com and carry out a search by category, keywords, or pictures. As for hidden links, you got to look deeper.
Continue reading the rest of this post for details on these search methods. Along the way, I sprinkled in pro tips that'll make your Aliexpress designer dupes search an easier & smoother experience.
How to Find Designer Dupes on Aliexpress
1. Find dupes on AliExpress by categories
Go to www.aliexpress.com
Once you're on the AliExpress website homepage, you'd see the Categories section to the left. (I recommend you do this on PC for better experience).
If you are looking for dupes of designer bags and purses for example, mouse over the Bag & Shoes subsection and select Women's Luggage & Bags from the flyout menu.
Once you click on Women's Luggage & Bags, this page with a huge collection of beautiful female bags & purses will come up, many of which are going to be designer inspired dupes or replicas.
Cross-section of AliExpress women handbags and purses
On the left hand side of the page you can narrow down your search of the type of bag you're looking for. In this example, I'd just narrow my search to Shoulder Bags
Sort by shoulder bags
From here on out, you just have to scroll down the page, page after page, until you find what you're searching for. Note that you won't see any brand logos or markings on the product pictures. All you will have to work with or rely on is the shape/design of the items that the brand is identified by. So it will pay to know what products from that designer looks like.
AliExpress womens shoulder bags
So let's assume this Dior designer bag dupe is what I was actually looking for.
Now that I've found it, this is where I begin to check things like, the sellers reputation, number of sales, and feedback from customers to know whether this bag (or whatever product it is) would make a good buy for me.
Tip 1: Higher store rating + number of orders + picture reviews = good designer dupe
The number of orders an AliExpress item has sold may not necessarily mean that its a good designer dupe. But then the item will have a greater chance of receiving enough customer reviews that you can base your own judgment off of.
So on the product page what I personally look out for is:
% store rating. Any store below 90% positive feedback is usually a turn off for me. But it is not a rule though.
Positive feedback with pictures. This is

one of the ways

you get to find out what your order would actually look like.
If customers received their order. Be wary of sellers with any mentions of not delivering or sending sub-par goods.
If customers were happy with their order. You don't want to spend about 1-2 months waiting for your order only to hate it and want to return it on arrival for a refund.
Tip 2: AliExpress has buyer protection but ask the seller for pictures when unsure
In tip 1 above, I told you I personally would buy only from sellers with more orders, reviews & better ratings. But what if an item you wanted so badly was only available by sellers who are obviously new in business, having little to no rating, orders, and reviews?! Sometimes it could just be that seller set up a new store because their other one with good ratings got suspended or banned.
What I'd do is ask the seller for pictures of the item before buying. This is important for two reasons:
You'll see the exact product. It's the second way to know what the actual item you'd be receiving looks like. But not as important as the next reason which is:
Guarantees buyer protection. If the product you receive is different from the picture the seller sent, open a case and Aliexpress will refund your money. You might even want to film the unboxing so that if your order is incomplete or sub-par, you have evidence.
2. Find dupes on AliExpress by keywords
Another way to find designer dupes & designer replicas on AliExpress is by using the normal search function. But then just searching for "brand name" + "replica" won't turn up any results, at all, due to copyright protection laws. However, typing in the keywords or short codes used by sellers to bypass this restrictions will turn up the replica items you were after.
In the table below, we share the keywords you need to use on AliExpress to find dupes and replicas for some of the most popular brands.
AliExpress Dupes and Designer Codes 2022
Note: This list is still a work in progress. I will continue to add more and more AliExpress keywords for the on-going year 2022 as I find them. So we recommend bookmarking this post.
Tip 3: Make use of AliExpress' "Add to Cart" recommendations
I would say at this point that its no longer that easy these days to find designer dupes on AliExpress using search, it takes time and a lot of patience. But once you've been able to successfully track down a dupe or replica, I'd hook in to the AliExpress cart page recommendations section to help me find more similar items.
Add to cart whatever dupe or replica you've found > Proceed to view items in the cart > Scroll down to the More to Love section to find a shortlist of helpful recommendations (trust me they are indeed helpful) > Repeat for new items found.
3. Find dupes on AliExpress by screenshot
Another option to find designer dupes on AliExpress is the use of screenshot search. All you do is grab a screenshot or download the picture of the item you're looking for, open up the AliExpress mobile app, and upload that picture using the camera icon beside the search bar. 8 out of 10 times, it's going to pop up with a matching dupe plus more.
In my experience, I find that this method is easier and more streamlined to getting started finding many of the designer dupes on AliExpress that you'd have had a harder time finding with the first two methods above.
For the example search below, I went on Pinterest, and got a screenshot of this Louis Vuitton bag and then uploaded it on the AliExpress mobile app search field.
The result… I got about a dozen hit of similar but affordable Louis Vuitton lookalikes.
Note that this function is only available on the AliExpress mobile app at the time I worte this.
Tip 4: On AliExpress, you get what you pay for
You'll notice that as you begin to apply the methods I've shared with you so far to find designer dupes on AliExpress, a lot of the same items will show up from different sellers but at varying price points. Yes, it means what you're thinking. The more expensive an item is, the closer to the authentic you would receive.
A more expensive dupe may mean your order could be of higher quality, come in better packaging, probably in a dust bag, carry an authenticity tag, etc. Whereas the opposite could be the case when you order a listing that was less expensive. But remember…
If the price is too good to be true, it probably is. Obviously, you're not expecting to get the latest iPhone for $10 on AliExpress. You're probably buying an iPhone keyring instead. Check the small print. You get the idea, I hope!
Cross-section of an AliExpress hidden links website
If you don't know what AliExpress hidden links is all about, then allow me explain.
AliExpress does not allow sellers to offer counterfeit goods or replica items of copyrighted brands on its platform, but then some sellers devised a means of using a method now know as 'AliExpress hidden links' to go around this restrictions and sell those "forbidden" items without hardly getting caught.
Here is how AliExpress hidden links works.
A seller who wants to engage in hidden links practices creates their own website (essentially a storefront which is not part of or affiliated with AliExpress website). On this website, they display product information of the branded replica items for purchase such as: picture of the item, a code to identify each individual item, and a link to their camouflage AliExpress store.
Nike shoe hidden links page
Once a prospective buyer found a branded replica on the sellers hidden links website they were interested in purchasing, they then proceeded to clicking the given AliExpress link for payment. The link will open a genuine product page on AliExpress but you will not see the product images you just saw on the hidden links page, instead you'd see some very random product listing with the exact same price tag from the hidden links page. For example, I followed a Nike shoe hidden link to AliExpress and it turned out to be a toy trolley.
mini roller toy casing camouflage hidden link on Aliexpress
To shop the branded replica on AliExpress, you send a message to the seller with the code of the product you've chosen on their hidden links page. The seller then ships the branded replica and not the camouflage item seen on the AliExpress listing.
For this hidden link system to continue to work, the seller makes it clear that you're not to communicate with them on the AliExpress camouflage page mentioning brand names. Also it's important you don't leave feedback of product images you bought or received. This way, everything continues to fly under the radar and the hidden link listings won't show up under normal search methods.
There are hundreds, possibly thousands of AliExpress hidden link sites out there with many having groups on Facebook and Telegram. Google is your best friend for finding them. But here is the AliExpress hidden link site with a great selection of brands I used for illustrating this post. https://hiddenlink.x.yupoo.com/ (happy shopping)
How to Find Designer Dupes on AliExpress Summary
That's how to find designer dupes and replicas on Aliexpress.
You will now be able to look for similar styles for any designer item you spot online, quicker and easier…
… but more importantly at an affordable price tag.
Happy shopping!
What next? See how I find even cuter and 100% identical dupes in the other posts of this series below: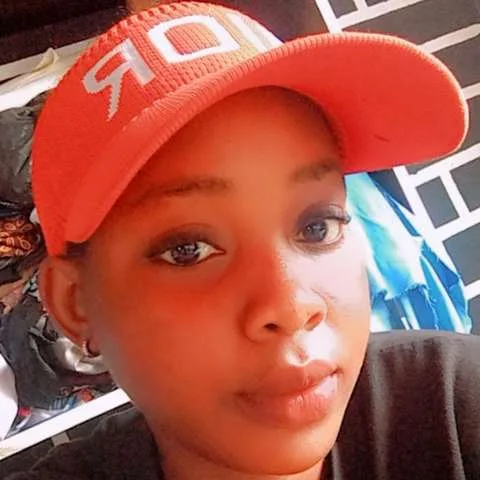 Hi, my name is Glamour I'm a tailor by profession and I love designer items. Whenever I'm not making a new dress, I'm on the internet shopping for dupes of expensive designers and I share most of my finds with you on this blog.