What are Designer Dupes? (Everything you should know)
Today you're going to get the RIGHT answers to your 6 most important questions about designer dupes.
Specifically, this post will help you understand what designer dupes mean…
…and whether it's legal for you to buy or sell.
You'll also learn (briefly):
why people buy dupes & why YOU too should,
where you can buy dupes,
how you'll find the best dupe listings,
& lots more.
So if these are the questions on designer dupes you're asking, you'll love my well-researched and direct answers in this post.
Let's dive right in.
What are Designer Dupes?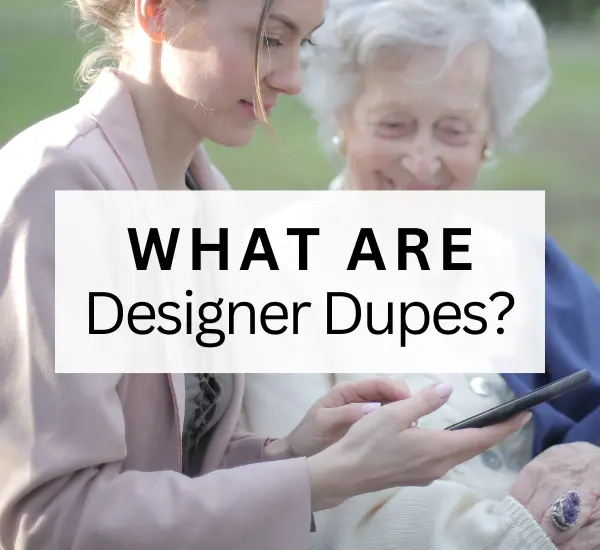 A designer dupe is an item inspired by a designer product but does not copy its logo or trademark features. It is made to look, feel, and function very similar to the designer product but not exactly like it. In fact, it should be easy to differentiate when compared to the original designer.
Put another way:
A dupe tries to copy the style and look of a designer item, but yet has its own branding or identity that sets it apart.
AND just as important as resembling a designer…
…dupes are significantly lower in price.
With that, check out these examples of designer dupes:
Example 1: Louis Vuitton Neverfull bag ($1,485) vs. Walmart ($50)
Example 2: Gucci Lug Sole Loafers ($1,150) vs. Steve Madden Loafers ($100)
Example 3: Gucci belt ($520) vs. Walmart belt ($25)
Notice the differences?
Great! That's exactly the takeaway lesson I wanted you to get. That is:
A dupe should be easily distinguishable from the original designer item.
Otherwise, it's no different from a replica.
What's the difference between a replica and a dupe?
The main difference between a replica and a dupe is that a dupe looks like a designer item but it's easy to tell that it's not, while a replica is an exact copy that is indistinguishable from the original. Dupes are legal, but replicas are not because they make infringing use of the designer's trademarks.
For example, can you tell which of these two Gucci belts is the replica?
I bet you're going to guess wrongly, at first.
Obviously, because both belts are strikingly identical.
(or probably you may not know what the real Gucci belt looks like)
This difficulty to differentiate at one quick glance…
…is how you know you're dealing with a replica.
YET many people still purchase replicas even if they know it's illegal. (I cover the reasons why in a minute, keep reading…)
Before then, did you notice above I used the words "replica" and "fake" interchangeably?
That's probably because the difference between both terms is almost next to zero.
Let me explain:
A fake or counterfeit designer is an 100% exact copy of a designer item. In fact, it aims to be as indistinguishable as possible from the original.
Specifically, by copying ALL the features of the designer including its logo, colors, packaging, and even pricing.
Why?
So that you'll UNKNOWINGLY buy the fake… for the same amount, or almost.
Whereas a replica doesn't claim to be the original but it's also NOT easy to differentiate from the real designer.
So keep in mind that when you purchase a replica designer handbag, for example, you're getting a good quality fake.
The bottom line?
A designer dupe is NOT the same as a replica.
Replica designers are not different from counterfeits or fakes. (It's just a newer name)
This will help you clear the age-long confusion surrounding the definition of these terms (especially in the fashion industry).
Are designer dupes illegal?
Designer dupes are not illegal, therefore it's okay to buy them. In the U.S, popular fashion retailers such as Zara, Forever 21, H&M, etc, sell designer dupe items and are very profitable. Consumers can purchase their dupes guilt-free because they've made them to be just different enough to avoid legal penalties.
To be clear:
You are not breaking the law when you patronize designer inspired handbags, clothing, shoes, or accessories.
And that's because of all the reasons we've discussed so far, which are:
dupes do not use trademark of original item
dupes do not pose as the "real thing"
(same reasons exactly why replicas are illegal).
The question is:
Is it legal to sell designer dupes?
Simple answer: yes.
In fact, that's how Zara grew to become the world's largest fashion retailer in 2020 (and remains in the top 5 to date). How?
By essentially imitating the latest fashion trends and speed producing their cheaper dupe versions into stores.
Many argue that this practice by fast fashion companies is ethically questionable, but…
…"it's completely legal in the U.S." —Julie Zerbo, founder of Fashion Law.
For example:
Christian Louboutin lost to Zara in a trademark lawsuit to stop Zara from selling lookalikes of its red sole shoes.
Louboutin was defeated. Question is why?
One of the main reasons is because the U.S. copyright law on Useful Articles "does not protect the mechanical or utilitarian aspects of such works of craftsmanship."
In other words:
Copyright laws do not tend to protect designs entirely. Some designs may have copyrightable and uncopyrightable features.
This makes it hard for designers to penalize these high-street chains that make dupes that don't directly violate a trademark, copyright, or patent of theirs.
So what about small independent creators who might be asking:
"Can I sell dupes on Etsy?"
You can sell designer dupes on Etsy. A lot of creators and small businesses already do. But make sure your work is not counterfeiting the designer, otherwise, your listing would be taken down INSTANTLY if you're found out.
Major U.S eCommerce marketplaces forbid the sale of counterfeit goods.
And they make it abundantly clear in their terms of service.
Etsy for example, says:
Amazon takes it a step further:
But they do welcome creative products that you may spin with SOME features of a designer.
(Needless to say, without violating trademark laws).
Why do people buy designer dupes?
The primary reason people buy designer dupes is to get the style of a luxury item without paying the high price tag. In fact, a recent luxury report found that 47% of 13-39-year-olds have purchased a designer dupe because they couldn't afford the real thing. And many young people are joining this trend.
For example, here is an affordable dupe for the popular Louis Vuitton Multi Pochette bag:
(Getting this Micheal Kors take of the bag will save the buyer some serious bucks.)
But wait, there are more reasons why people buy dupes.
Besides not having the budget to splurge on insanely overpriced designers, shoppers always want to get the best value for their money.
So they are going to patronize dupes if they think:
The pricier original is not worth the amount. Think that moment when it's obvious you're paying for the brand name and not the quality of the product.
The dupe version is better off. You'll usually experience this with makeup and fragrance dupes or alternatives.
Another big reason that drives demand for dupes is:
The uncommon freedom to try out a particular design without committing big bucks yet.
In other words:
People love to know how a trending style will look on them before they buy.
Getting a CHEAPER dupe is the best way for achieving that.
So when they decide the style is for them, then they may confidently opt for the high-end designer.
The bottom line?
Designer dupes are worth it.
They make luxury styles attainable so more people can own them.
For this reason alone, a LOT more shoppers are going to turn to buying dupes in the near future.
And though the designer brands do not like their work copied this way…
…they have very little they can do about it.
Where to buy designer dupes?
Looking for where to shop designer dupes?
Here's what you should know:
Finding a store to buy dupes nowadays has gotten TREMENDOUSLY easier.
It didn't use to be so…
Long ago before teens of TikTok started showcasing their "designer dupes" in videos & teaching others where to get theirs;
Consumers ACTIVELY sought after cheaper copies of luxury designer goods at:
Canal Street storefronts,
Street corners,
Back rooms, or
at Flea markets.
But all those have faded away with the expansion of the internet and rise in use of social media.
The best part?
Most designer dupe shopping is now done online.
(While you sit on your couch and have it delivered to your doorstep.)
With that, it's time for me to reveal the top websites to buy designer dupes from:
Amazon
Zara
Etsy
Shein
Ego
Baginc
Aliexpress
DHgate
I did a mini-review (which you don't want to miss) of each website in another post here:
(You'll learn about the quality of dupe to expect, shipping duration, and whether it will be worth your time & money.)
But knowing where to buy designer lookalikes is only half the battle…
How do I find a dupe for a designer?
People that buy dupes they become obsessed with do two things very well:
First, they identify the eCommerce stores to get high-quality dupes (which I've just shown you).
Second, they have proven methods to search through those eCommerce stores to find the best dupes in their listings.
But you're probably wondering:
"Where do I learn the methods that actually work to find dupes?"
Well today I'm going to make it easy for you.
All you need to do is click on the link below to this dedicated post I wrote for it:
(I revealed ALL my secret methods, & tips I use to find designer dupes, STEP-BY-STEP)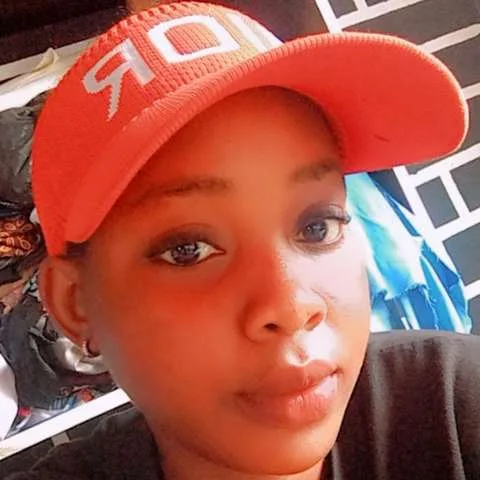 Hi, my name is Glamour I'm a tailor by profession and I love designer items. Whenever I'm not making a new dress, I'm on the internet shopping for dupes of expensive designers and I share most of my finds with you on this blog.